Eco friendly products are becoming far more common and I am loving seeing so many more brands embracing them! One of the brands that has always been at the forefront of environmental, conscious products is The Body Shop. If you've been to my blog before, you will know that I am a BIG Body Shop fan. So let me share with you two of my favourite eco friendly products that they have released.
The Body Shop Refillable Aluminium Bottles
I was kindly gifted the aluminium reusable bottle by the lovely staff at The Body Shop Metrocentre when they invited me to come see their new shop layout. I am so glad that my local shop offers more eco friendly products.
You buy the aluminium bottle and in the cost of that you get the first fill of the bottle from a choice of products like shampoos, shower gels, conditioners and more. Then when you finish it, rinse it out and bring it back to the store to get the refill for cheaper!
After using the strawberry shower gel for a month or so, I decided to purchase the Ginger Anti-Dandruff Shampoo and Ginger Anti-Dandruff Conditioner in aluminium refill bottles too. We've had these bottles in our shower for months now and even with the stickers on the bottle, they are still in perfect condition.
They would make a perfect gift for someone who is a little more co-conscious if you know their favourite The Body Shop products.
Click here to find out more about The Body Shop's refill scheme and your nearest refill station.
Clean conscience reusable make-up remover pads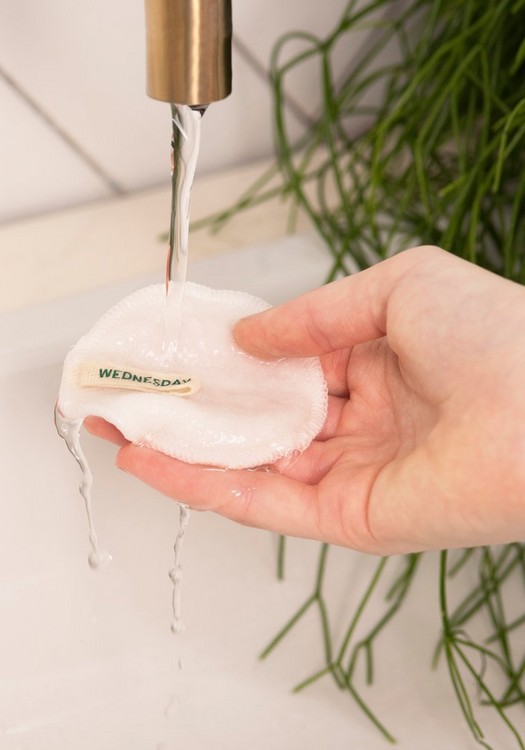 These little make up remover pads have been a great addition to my skincare routine. They come in a little pouch that can be thrown in the washing machine. Made from cotton, with little tags with the days of the week on, it's easy to know which one you're meant to be using. Once you've finished for the week, just put the bag in with your washing.
For the price of just £10, I think these are a great product as they can help you cut down on buying one use cotton pads, which I used to end up using almost daily and binning.
These would make a great gift for anyone wanting to be more eco-friendly or any makeup or skincare fan!