Unfortunately Marks and Spencer have now discontinued this range of perfume.
Roses have been used for centuries to give a feminine note to perfume . Therefore a rose scented perfume is perfect as the first perfume to be released by Marks and Spencer for their 'Rosie for Autograph' collection…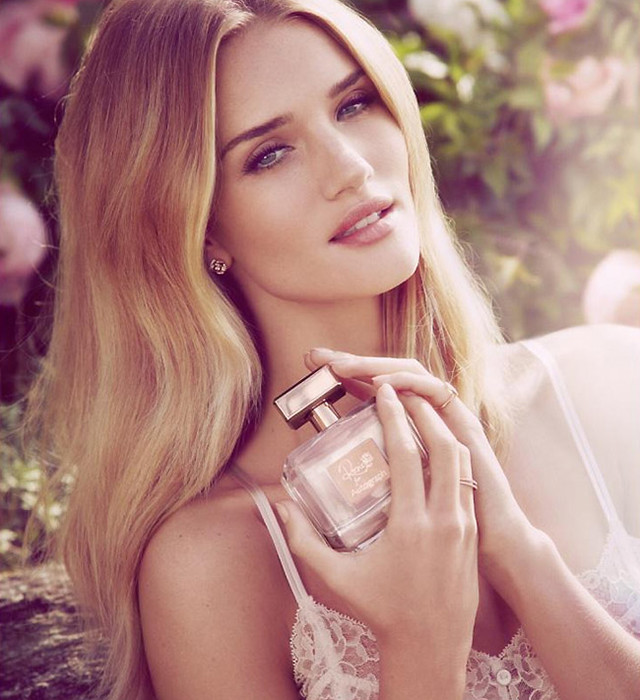 "As with my lingerie collection, I was drawn to the elegance and simplicity of the centifolia rose used in the fragrance. A rare, vintage style flower, it really encapsulates what this fragrance is about to me – a fresh yet mysterious scent, which feels luxurious and sexy"
Rosie Huntington-Whiteley.
I have always been a big fan of Rosie and have lusted after her collection for Autograph for sometime now but i'm not quite ready to lounge around in beautiful silk lingerie or robes just yet.
So I opted for her debut fragrance, a rose scented day perfume. I love the smell of roses and it is a truly feminine fragrance.
A fragrance developed exclusively for Marks and Spencer in New York, that is made in the UK and was made in an eco-factory.
This perfume is BUAV approved too meaning that it hasn't been tested on animals and is suitable for Vegan and Vegetarians too.
It ticked all my boxes!
I chose the smaller bottle so it's a perfect size for my travel bag so I can take it pretty much everywhere with me.
It comes in two different sized bottles with the larger one costing £28 whereas this one was only £14.
The bottle itself is gorgeous. A lovely rose gold coloured plate and top, with an engraved rose on it.
This just adds to the elegance of this perfume. It's a perfume that has allowed me to feel girly, feminine but also classy. A perfect perfume for a day out or a 'day date'.
UPDATE:
Since writing this post back in 2016, I have since tried her Nuit Parfum: a warmer, spicier sensual perfume perfect for a date night. I really enjoyed this fragrance but sadly it isn't sold online anymore but you may still be able to find these original fragrances in-store.
The Rosie Collection has expanded since originally writing this post and now sells a beautiful summer scent, Summer Rose. It has a light, airy scent and smells of blackcurrant and fresh pair, red roses, jasmine and lily of the valley. It sounds absolutely like summer in a bottle!
I felt I had to update you guys on this perfume range because it is vegan, so affordable and because I know a lot of people out there are looking for their summer scent!
You can buy your own Rosie for Autograph perfume here, and don't forget to check out the rest of her collection…
Don't forget to follow me on bloglovin!
Shay x