This post contains affiliate links
Valentines Day is the perfect day to spoil loved ones. However, buying Valentines Day gifts can be tricky but I'm here to help. Here are some great gift ideas that will help you spread the love this Valentines Day!
Firstly, make sure you don't leave it to the last minute! Don't worry if you have though, Amazon have lots of amazing Valentines, Galentines and Palentines gifts that can be delivered next day delivery!
---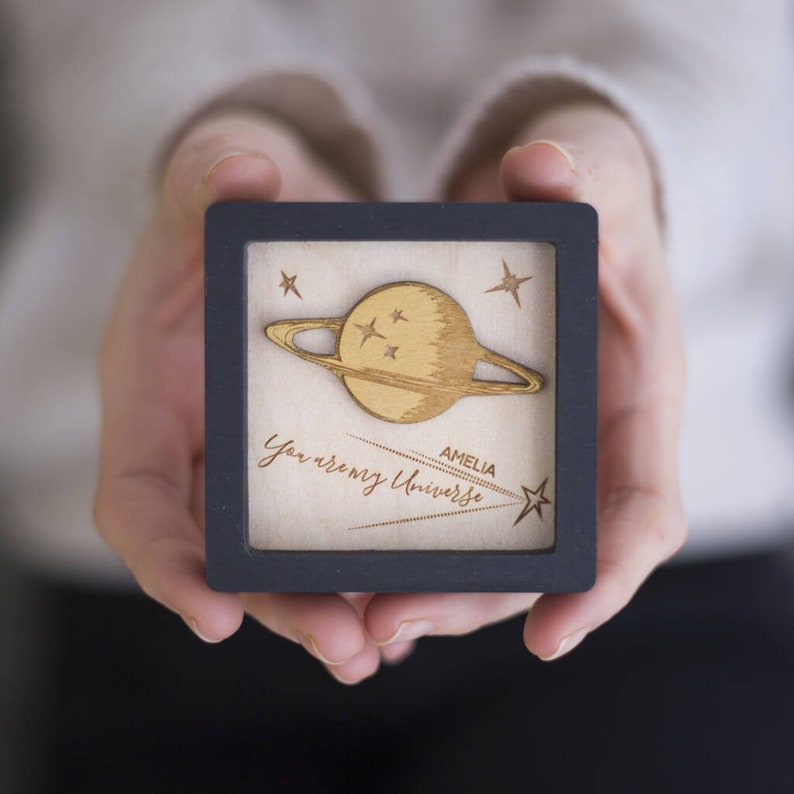 The cutest T-shirt for the Star Wars fan in your life. It comes in a few different colours and can be bought in both mens and women's sizes.
Upgrade their bath experience and they'll love you forever. With thick padding, an inflatable bath pillow it makes having a bath far more luxurious and relaxing. I got a bath rack and it's made having a bath far better, as I can watch my Ipad, have a drink and light a candle. Make the gift even better with their favourite bath bombs, spa bath products, candles, and a bath rack.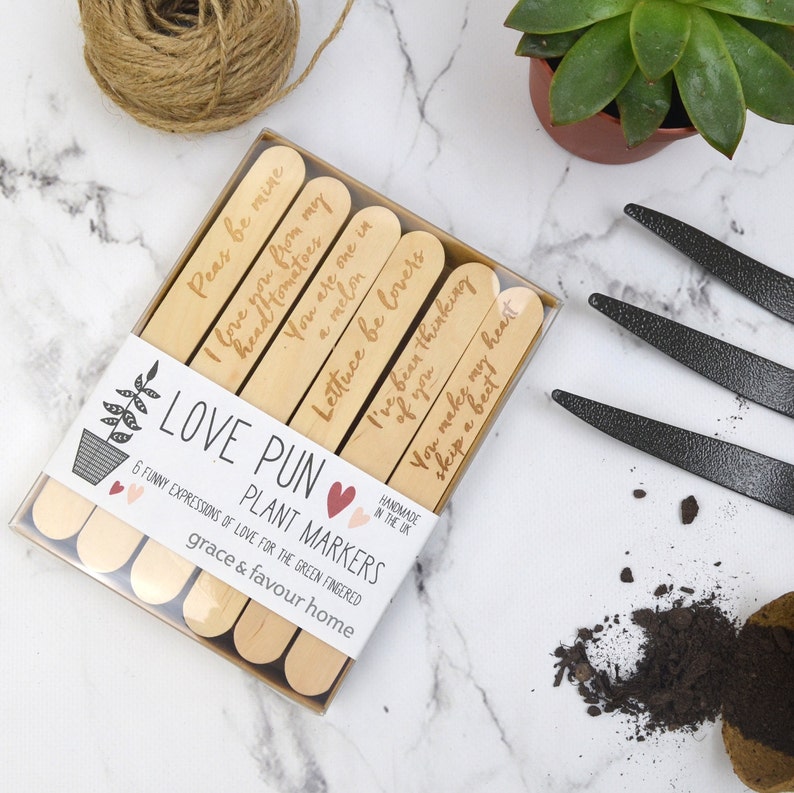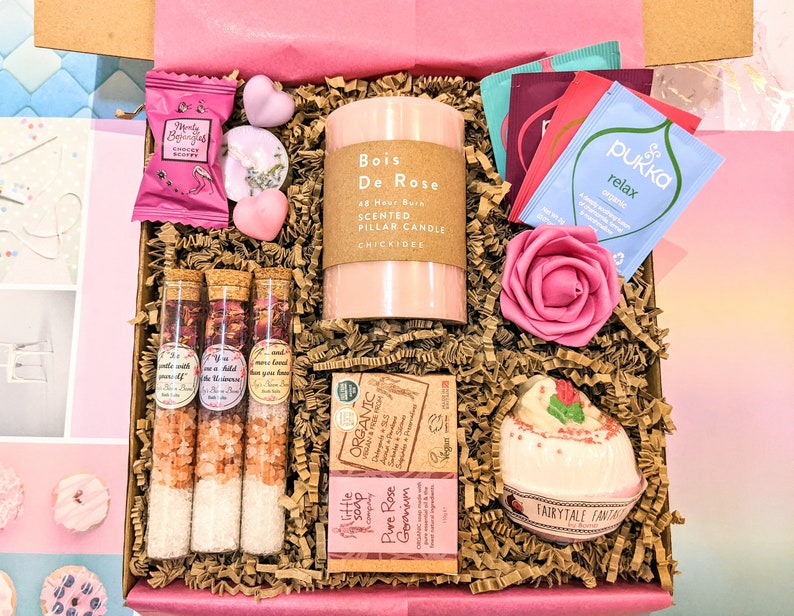 If anything would make me happy on Valentines Day it would be opening a spa gift box or hamper. Go one step further and make it extra special! For example you could make your own! Imagine opening a gift box with all your favourite bath products, bath bombs, candles, tea and sweets! How thoughtful and lovely would that be! I found this adorable spa gift box on Etsy and it comes packed and you can get it personalised. Check out more gift boxes on Etsy.
Imagine receiving a cute little book of different love letters on Valentines Day! On the other hand, you could buy it and fill it slowly over time and give them the letters as you write them. A cute long term romantic gift idea!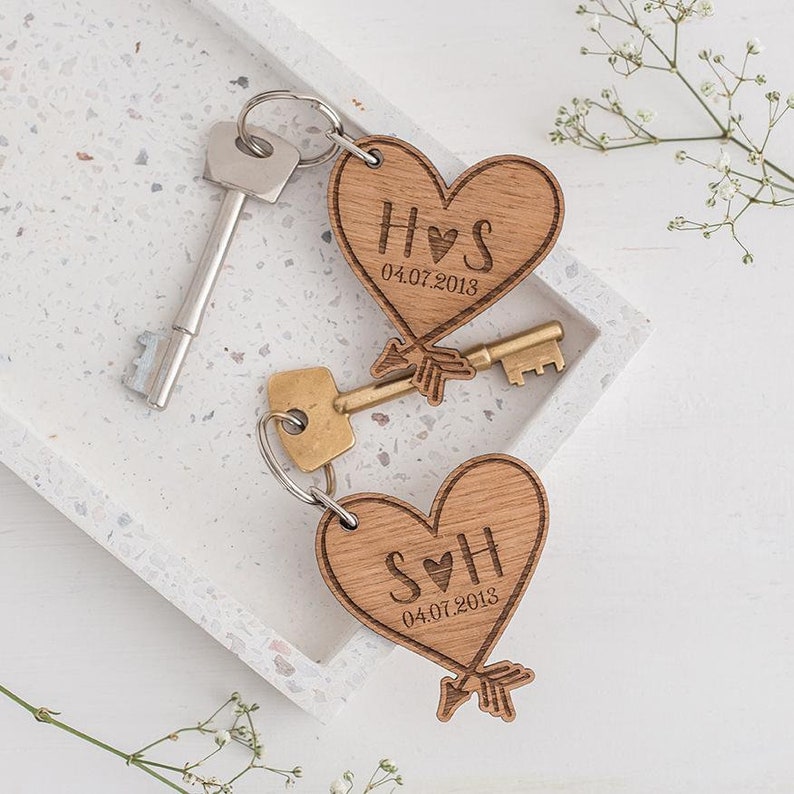 How cute are these matching personalised wooden heart keychains I found on Etsy! Get them personalised with a special date. I showed this to Rob and we would probably get our wedding date on them or the day we bought the house for example! These would make the cutest gift for a newly engaged couple. A cute way to carry a part of them and a special memory with you everywhere you go.
The traditional red roses bouquet
I know it's the most obvious gift: flowers for Valentines Day but there is something so romantic about giving a loved one flowers. Red roses are the obvious choice and they're some of my favourite flowers. However if they don't like roses, you can pick them up their favourite flowers, plants for the garden, cacti or tree! Maybe subscribe to a letterbox subscription service like Bloom & Wild to keep the loving surprise going!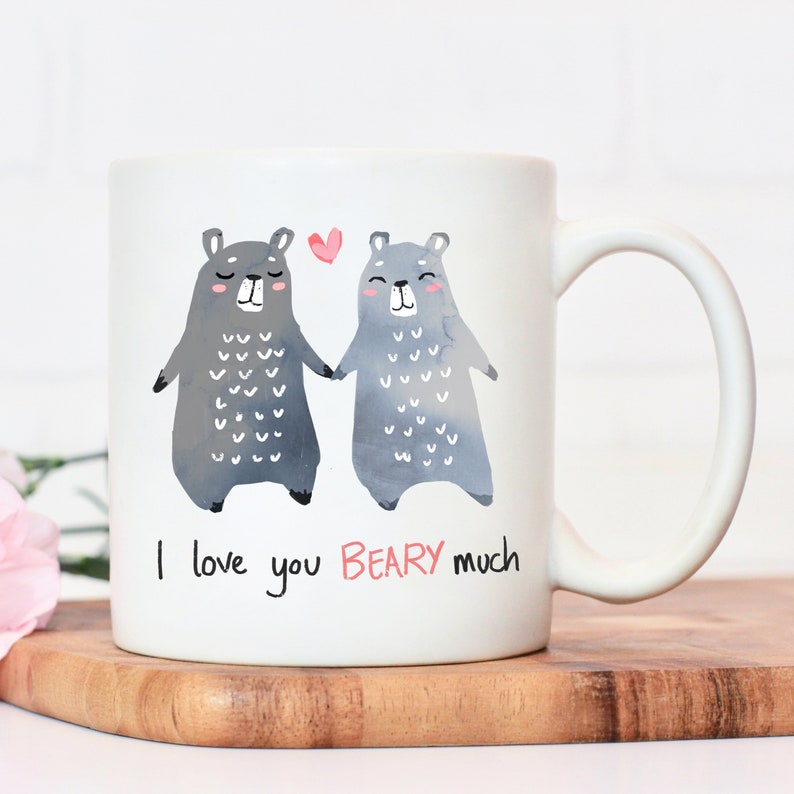 I love a good mug. Especially an adorable one like this! For example, you can fill it with their favourite sweets, tea bags or coffee pods. Make it into a little hamper with their favourite biscuits, sweets and even pamper items. Find more cute mugs on Etsy.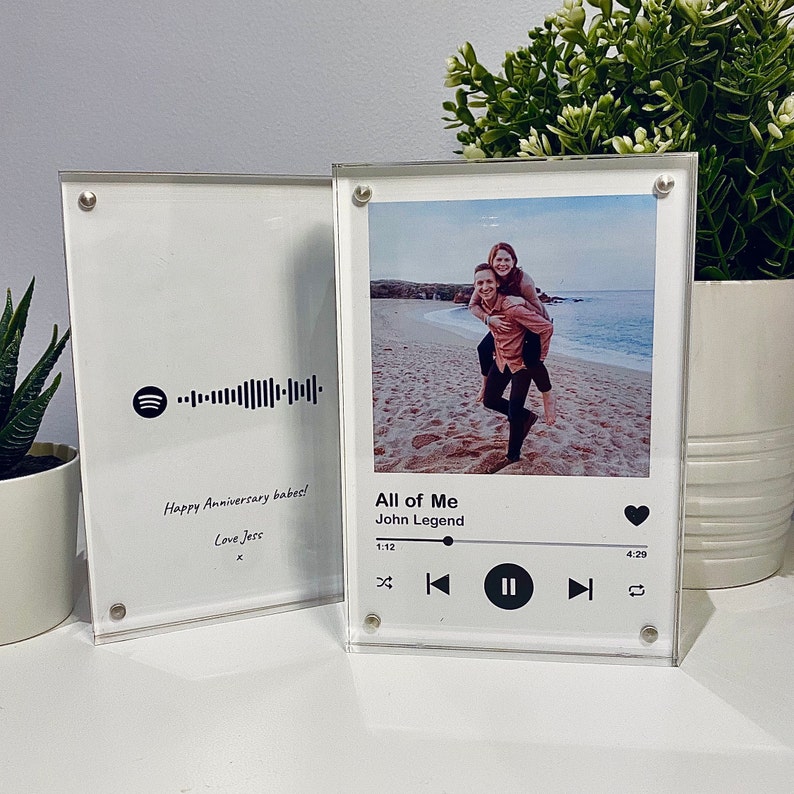 Spotify Photo Frame Personalised with Song Code
This is the cutest gift! I would love to open this on Valentines Day. For example, you could get your first dance song and favourite photo on it, or create them a cute playlist that the frame links to! Maybe a playlist of all your favourite songs, the songs you sing in the car or your wedding playlist?
More gift ideas for her
Etsy has always been one of my favourite places to browse for gifts for my female friends and relatives. It's just filled with so many incredible small businesses, beautiful art and gifts!
More valentines day gifts for him
Buying gifts for him is always a little harder I find for Valentines Day, however Etsy has got so many cute, sweet, thoughtful gifts that he will love!